Sign up for a One on One
Hair Consultation with Khadija
In a one on one consultation with Khadija, she will go over all of your hair needs and hair goals.
Product recommendations are included and a basic hair regimen plan.
Are you ready to take your hair care to the next level?
Join Khadija and realize your #HairGoals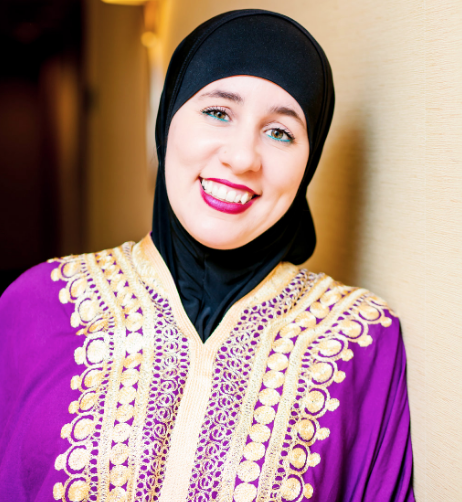 Khadija is a leading henna and Ayurvedic healthy hair care expert and professional henna artist, that has put her at the forefront of the natural hair industry as a trusted and valued member in the community worldwide. She has shared her expertise and knowledge at several major events, hair shows, conferences and through her courses.
People trust in the Henna Sooq brand largely because Khadija provides quality products and she personally supports clients in their journey to healthier hair. Khadija empowers both women and men to make healthy life choices by giving people the tools through the health and wellness of henna and natural ingredients.
Thanks for submitting your information! Please continue with the checkout process.
Frequently Asked Questions


What is the cost of a hair care consultation?
The cost is $45 and must be paid for in full to confirm your consultation appointment.
How long is a hair care consultation?
They are 15 minutes long.
How are consultations done? Is it online or in person?
You will meet with Khadija in person and live via zoom online.
What can I expect from this consultation?
In a hair consultation you will have the opportunity to show Khadija your hair, discuss your hair and share your hair goals with her. She will give you product recommendations, recipes, tips and a basic hair regimen plan. The consultation is personalized to your hair needs and goals. We want you to have success with healthy, beautiful and happy hair.
Are consultations eligible for refunds?
Sorry there are no refunds for Hair Care Consultations. No exceptions.
How do I schedule my appointment?
Upon signing up for your hair care consultation, you'll receive further instructions on how to book a time for your appointment. All booking times are in EST.
Can I reschedule my appointment if needed?
Yes you may reschedule your appointment but only once.
Now that I've had my consultation, what do I do next?
Follow the recommendations given to you by Khadija for best results. Be consistent with your regimen and hair care. We highly recommend our Hair Regimen Bundles and our Courses for the next steps to healthy, beautiful, long and shiny hair. Our hair regimen bundles and courses can be found at www.HennaSooq.com under Hair Regimen Bundles and Courses.