Hello Beautiful!


In this 101 Henna and Indigo Hair Coloring Course led by Master Henna Colorist, Khadija featuring Curly Proverbz, you will learn how to naturally color your hair with henna and indigo along with additives including amla and aloe vera powders. You will learn how to achieve natural red tones with henna, brown ranges, how to color your hair black and also learn what to do when your greys and hair don't color properly in the first application. We'll be going through all the mixing steps, application and aftercare.


*This course is designed for those coloring their hair themselves in a DIY method at home. This is not a professional colorist course (please see our professional course for hair colorists). Product bundle sold separately.
You got this! Color your hair naturally with henna.
Are you up for the challenge?
Join us #HennaSooq
This course has everything to meet your henna hair coloring goals. For all hair types, hair textures and even for those who still use chemicals or relaxers.
Khadija and Farida aka Curly Proverbz will show you, in this highly detailed henna hair coloring course, how to get the best color results naturally using henna, indigo, amla and aloe vera powders. You can color your hair from the comfort of your own home while achieving gorgeous color results and maintaining the overall health of your hair.
Includes a bonus moisture rich henna hair growth treatment.
(product bundle and eBook sold separately)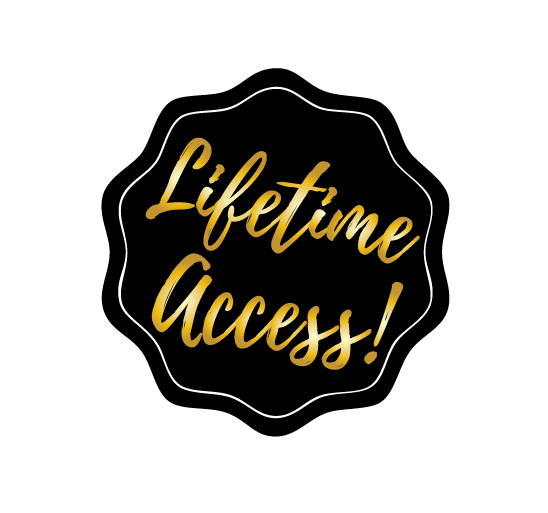 Say goodbye to stubborn grey hairs and hello hydration!
101 HENNA AND INDIGO HAIR
COLORING COURSE
featuring Curly Proverbz
This guided step by step course will go through how you will mix your henna and indigo to color your hair naturally and easily. Farida shows you how to add amla, aloe vera powder and which liquids to use and goes through each of their benefits.
She'll show you how to apply your henna hair color including steps for stubborn hair and show you her own results. She focuses on both low porosity and high porosity concerns when it comes to using henna and explains how to get the best results for your hair and avoid drying your hair. 
Together with lead Master henna hair colorist and CEO of Henna Sooq, Khadija, they will show you how to maintain your hair after coloring and what you can do in between colorings to ensure the healthiest, longest, beautiful hair. You will reach your hair goals!
This course is for all hair types, all hair textures, those using chemical hair color or relaxers. Safe for all because our henna hair color is 100% pure and natural, without additives nor chemicals (henna hair coloring bundle sold separately).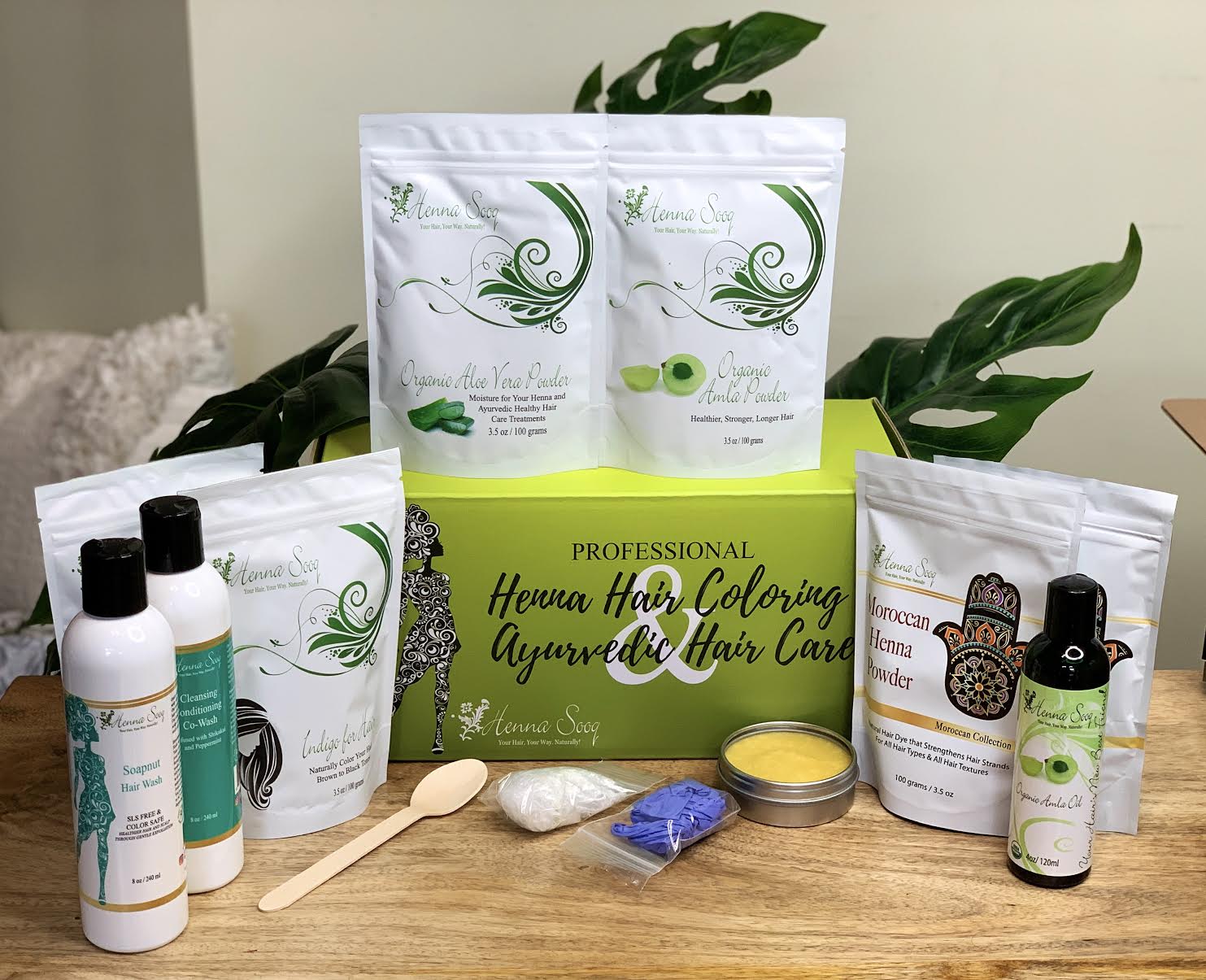 101 Henna and Indigo Hair Coloring Bundle
This collection of products is everything you need to naturally color your hair and greys. It includes 10 must have henna coloring products recommended to you by Curly Proverbz and leading Master henna hair colorist, Khadija:
(2) Moroccan Henna Powder 100 grams
(2) Indigo for Hair 100 grams
Organic Amla Powder 100 grams
Organic Aloe Vera Powder 100 grams
Soapnut Hair Wash 8 oz
Peppermint CoWash 8 oz
Organic Amla Oil 4 oz
Henna Care Balm
Disposable Mixing Spoon
Disposable Hair Cap
(1) Pair of Nitrile Gloves
Students get 50% off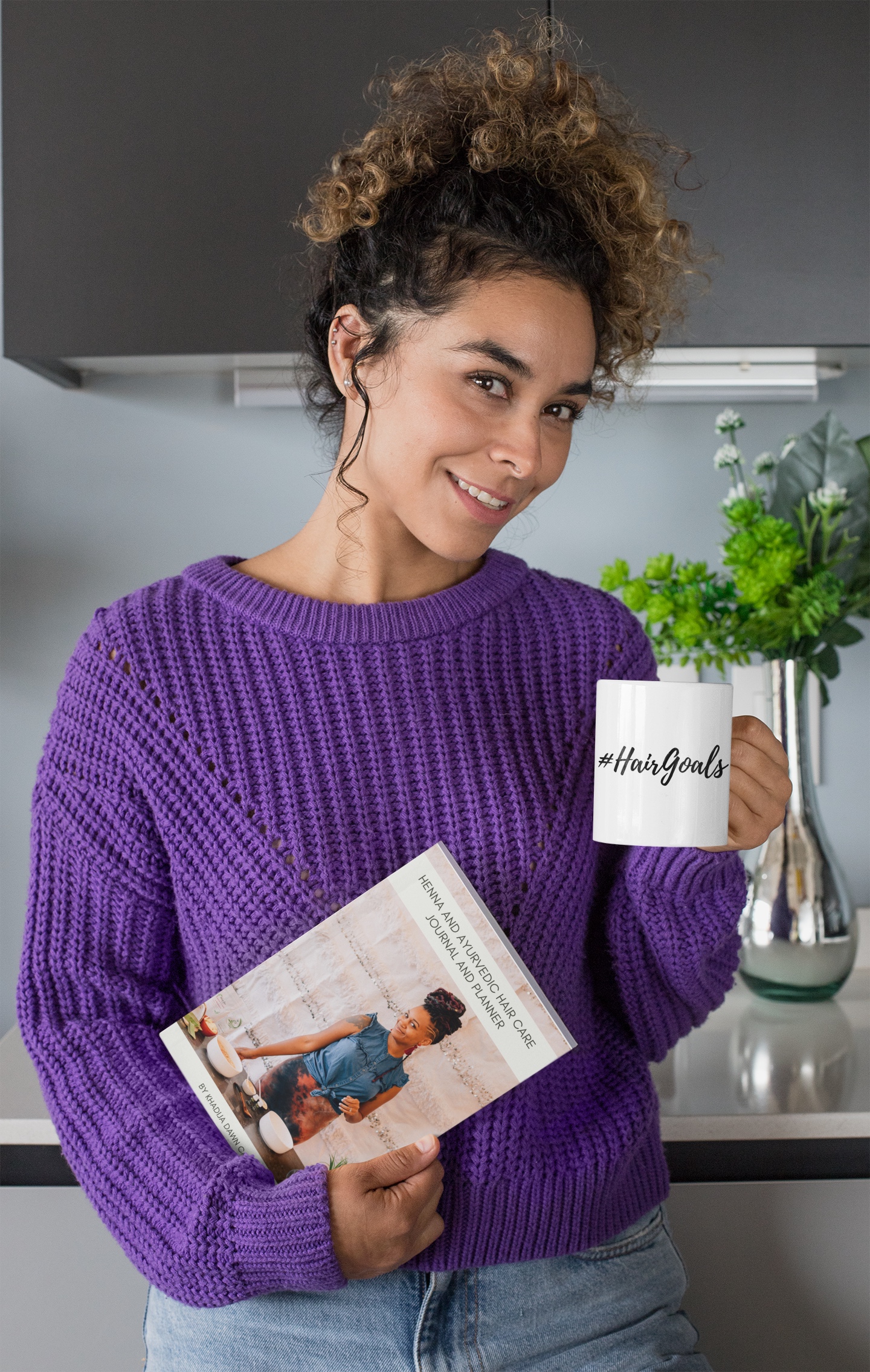 Henna and Ayurvedic Hair Care Journal and Planner eBook
With this eBook in hand, great products, recipes and our hair regimen classes, you'll be able to reach all of your hair goals.
This ebook contains 6 week hair regimen planners, recipe pages, therapeutic art pages and 3 exclusive recipes for hair growth, strengthening and moisture. 
Students get 50% off